Today, while Kamal was at class, I gave in to the call of the crisp clear fall morning and went for a hike down the gorge trail of Buttermilk Falls State Park. Naturally I could not resist the urge to bring the camera 😉
The trip started with the 15 minute walk from Kamal's house to the edge of the park. The gibbous Moon was mild and white over the leaf-flaming trees.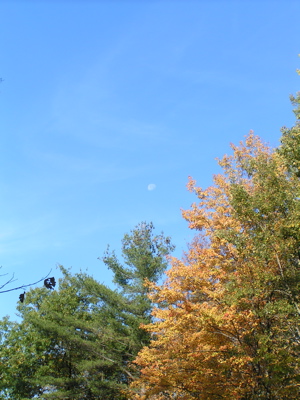 The trail descends steeply from the road into the gorge and passes several smaller falls on the way down – all quite photogenic.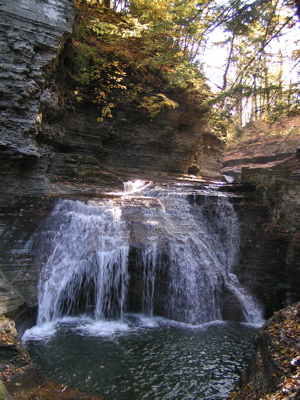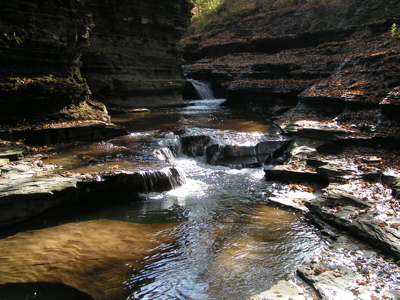 Near the top is a bridge, permitting passage to the rim trail on the other side of the stream. I tried for a mirror-effect picture as there was only a very faint wind today, but it did not come out entirely to my satisfaction.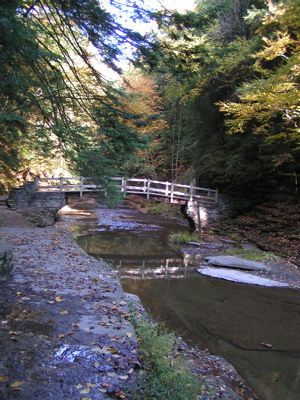 This one turned out a little better.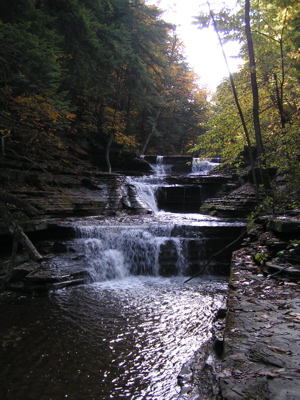 My entire body happy to be finally moving – I've been mostly in front of the TV, the computer or a book the last few days, and getting more and more twitchy as a result (I wonder why when I get so restless from sitting still, working out always feels like such a chore. On occasion a walk can be nice, but mostly I'm just bored silly as soon as my brain is no longer occupied 🙁 ) – I was skipping, jumping and half-running down the trail when I saw this: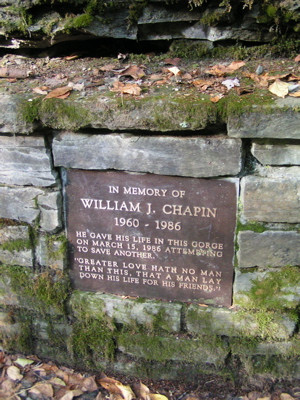 An abrupt and sobering reminder that here the nature might be beautiful, but it is also dangerous.
Walking at a less leg-breaking pace I had a glimpse of the wood covered mountains surrounding Ithaca.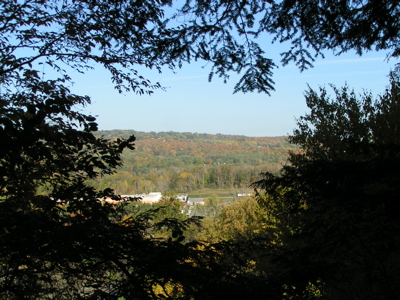 A close-up of part of the larger fall: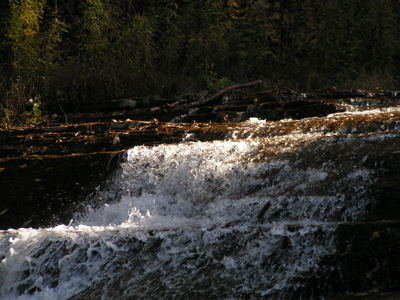 As I got to the end of the trail and looked back up the largest of the falls, the sun was at a perfect angle for trying some sun-glare camera tricks. It's a bit like the lottery – what you see on the camera screen is only with very low probability recognisable in the outcome.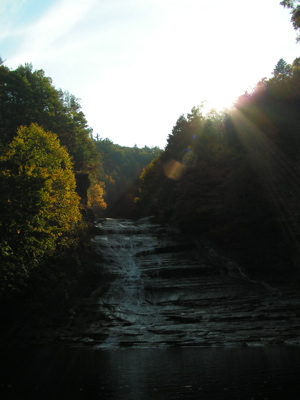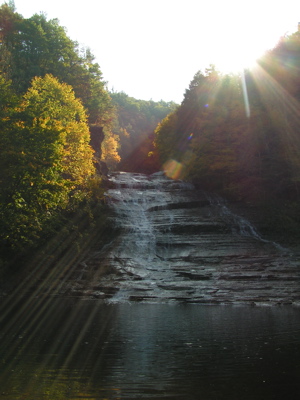 The Moon was still up there as I walked up to the highway where Kamal had agreed to pick me up, so I snapped another picture while balancing on the guardrail waiting.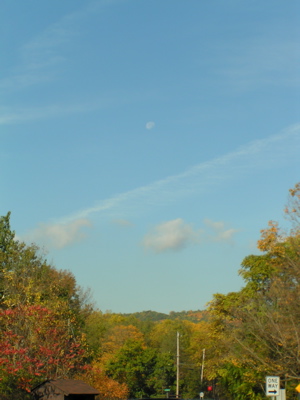 Looking back up, a glimpse of the falls could still be seen from the parks main entrance.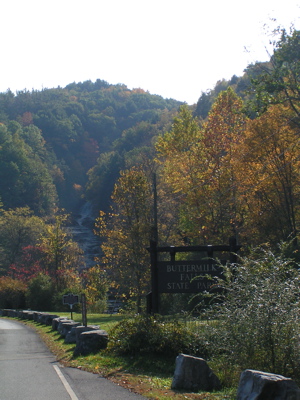 Later today the cold that's been bothering me the last week or so got hold of Kamal as well. Here he is, fever-sleeping under several blankets.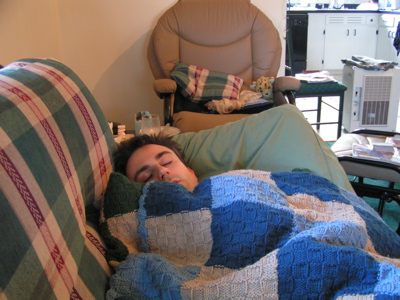 He woke up enough to get a bit of dinner and catch me mothering him and doing the dishes.