I've been here not even a month, and already we've gone from summer to autumn.
A summer evening. My Mother enjoys the TV-show 'CSI' and I admire the changing colors of the evening sky.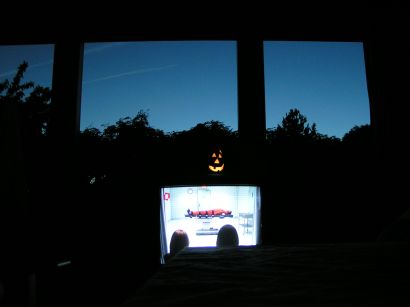 As it ends and the TV is turned off, the lantern made from half an oversized zucchini from the garden is still on.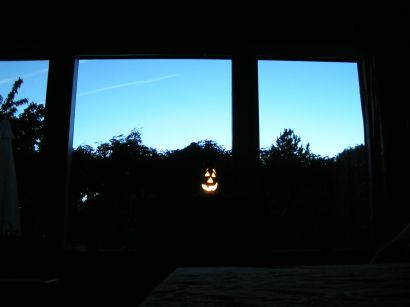 A weekend evening in the garden – Christoffer and I toast marshmellows over a small bonfire and practise night photography without tripod. Steady hands are essential 😉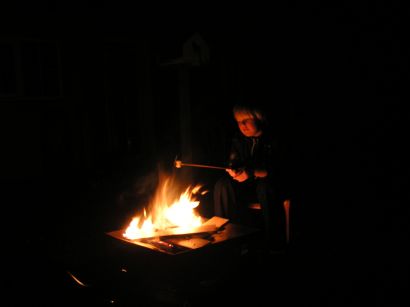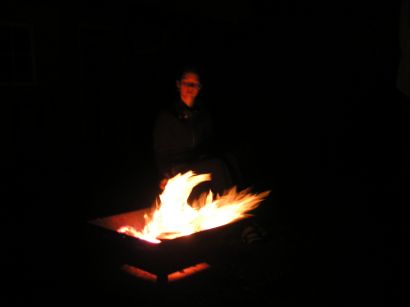 My Mother had the flu and were dozing behind us on the terrace, covered in blankets and with at pot of tea at her side.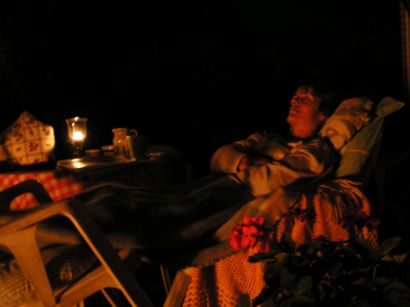 The next afternoon my brother Daniel had just gotten home from vacation in Turkey and dropped by for a visit with his dog Chili.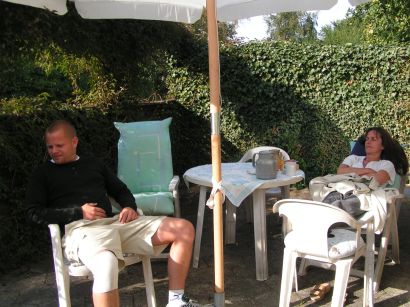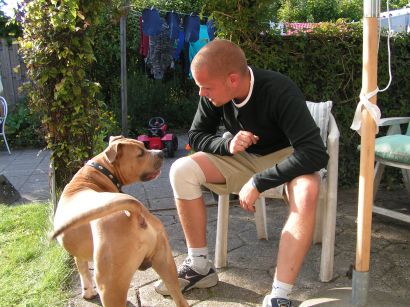 My brother Christoffers best friend lives just up the street (if you can call a gravel road street). His father just started hunting and last week he dropped by with 5 wood pigeons. Here he is with Lasse in our garden, plucking them.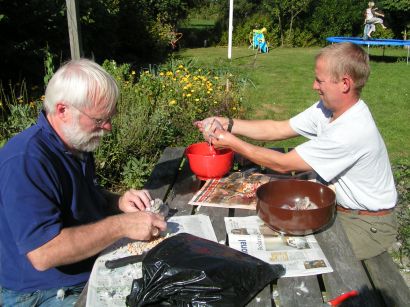 And here one is on my plate that evening. Delicious 🙂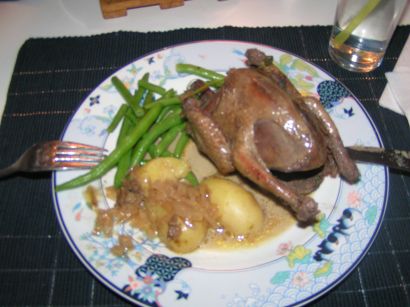 Yesterday morning when I got outside I discovered we'd had the first visit from Mr. Frost. The ducks didn't seem to care, they were eating the killer snails in our garden (I hope) as usual.
Notice the dark spot on the trampoline where my bare feet thawed the frost away. 🙂